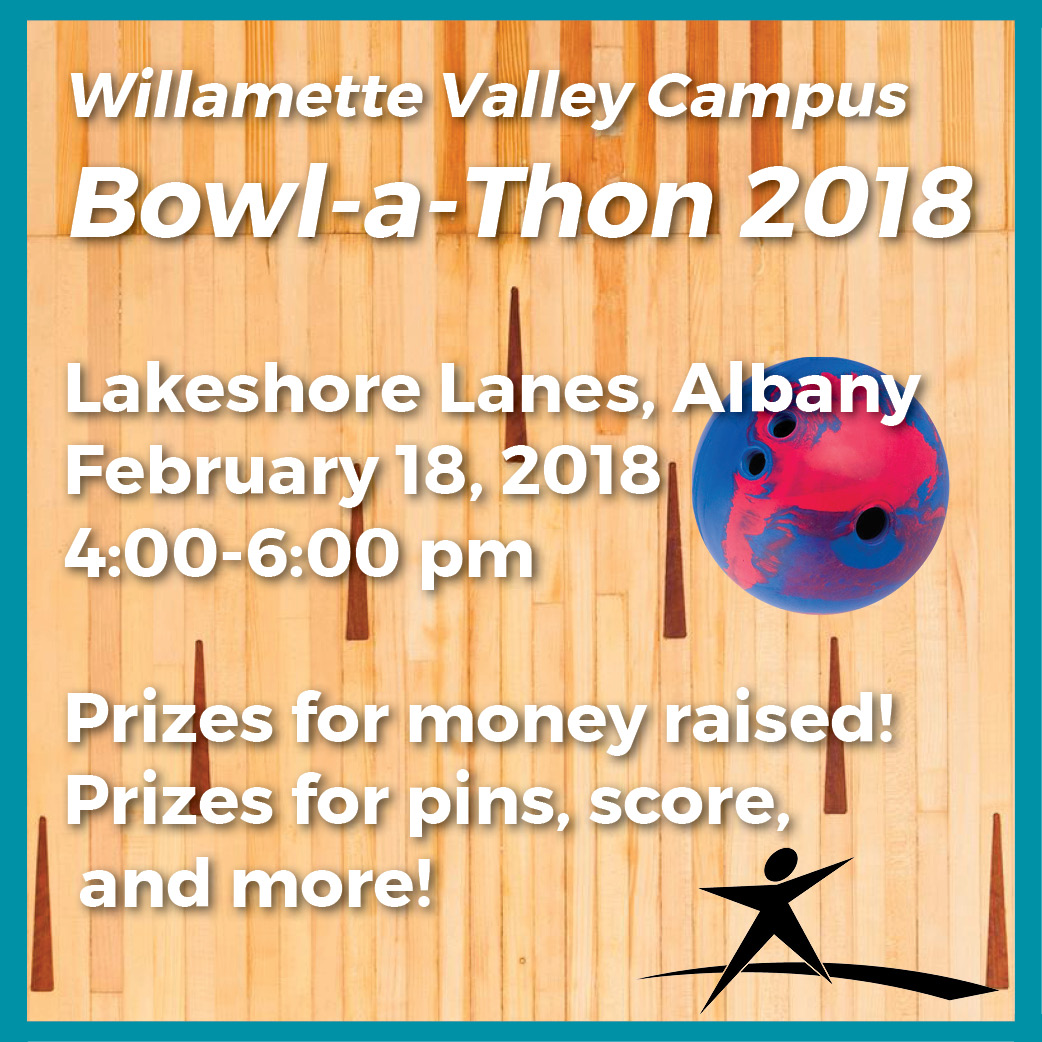 February 18, 2018 from 4:00-6:00 pm at Lakeshore Lanes, Albany OR
This Bowl-o-Thon is a fundraising event whose purpose is to support our Willamette Valley Mens Campus of Pacific Northwest Adult & Teen Challenge.
Bowlers can expect a fun day with friends and others in support of recovery in Oregon. Fundraising efforts will help support the much needed services Adult & Teen Challenge provides for men here in Oregon.
For more information about Pacific Northwest Adult & Teen Challenge, visit www.tcpnw.com
PRIZES DURING BOWLING TIME – MUST RAISE $100 TO BE ELIGIBLE:
$100 Visa Gift Card for Highest Score out of 2 games bowled
$50 Visa Gift Card for 2nd Highest Score out of 2 games bowled
$25 Visa Gift Card for 3rd Highest Score out of 2 games bowled
Donate:
Find a Participant or Team:
Participate:
Top Donors
Sandra Reynolds
Betty Hodges
Tiffany Taylor
Sandra Dotson
Hollie Ellis